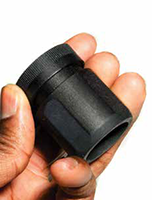 3D Printing is more than just prototyping. Today, 3D Printing offers transformative advantages at every phase of creation, from initial concept design to production of final products and all steps in between.
Today's competitive environment makes choosing the right 3D printers more important than ever.
From full-color parts to wax patterns for foundry casting or jewelry to the printing of medical hearing aids and more, our Professional 3D Printers exist to help you Make It Real.
To have a Advanced World Products 3D  printer expert contact you about getting a sample 3D printed, please fill out the form.