Introducing Onyx
Our Most Advanced Material
For High-Performance 3D Printing
Superior Performance for Professional Applications
Our newest material, Onyx is a step up from other 3D printing plastics. Combining nylon with micro-carbon fibers, we've created a filament that's not only tougher than other 3D printing plastics— it's also stiffer, more heat tolerant, and more dimensionally stable.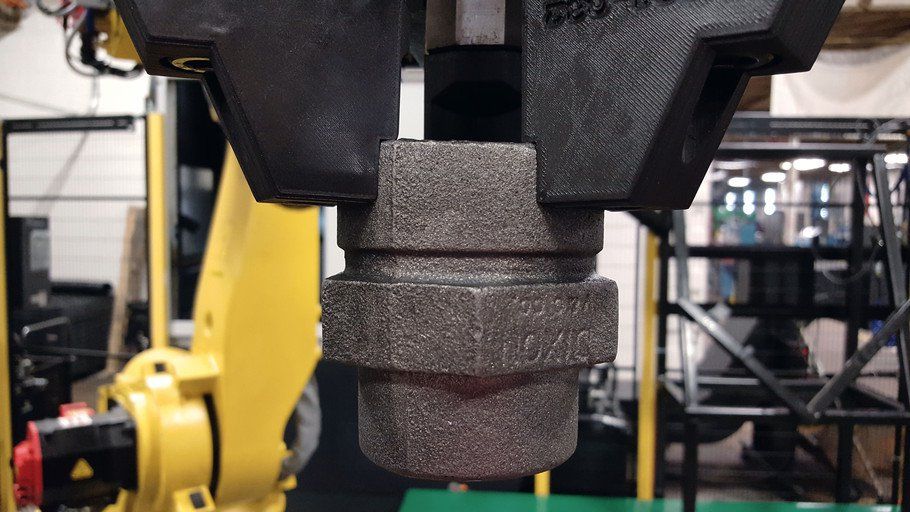 Customer application
Dixon Valve
Strong, wear resistant tools
Dixon Valve is a fittings manufacturer. They are using Onyx parts as robotic grippers to pick up different threaded pipes. The Onyx has more wear resistance than ABS, meaning the grippers don't need to be replaced as often.
"Onyx reduces weight on our robotic tooling. That means we can support a higher effective payload by increasing the size of parts one robot can support."
Rodney Everett, Automation Technician
high quality surface finish
Professional, Functional, and Durable
Engineered for engineers
With the toughness of nylon, stiffness of a fiber reinforced plastic, and a heat deflection temperature of 145C, Onyx is perfectly suited for all applications that demand a high-performance material.
The parts you design are the parts you get
Added micro-carbon reinforcing fiber makes for more stable parts, driving increased dimensional stability and print success rate.
Cut post-processing out of your process
Onyx delivers a stunning matte black finish perfect for end use parts, meaning your designs can be taken off the build plate and put right into action without chemical or mechanical finishing.
The Markforged Advantage
Onyx can be used alone, or further reinforced with embedded continuous carbon fiber, Kevlar, or fiberglass layers – parts truly transcending the limits of conventional 3D printed plastic.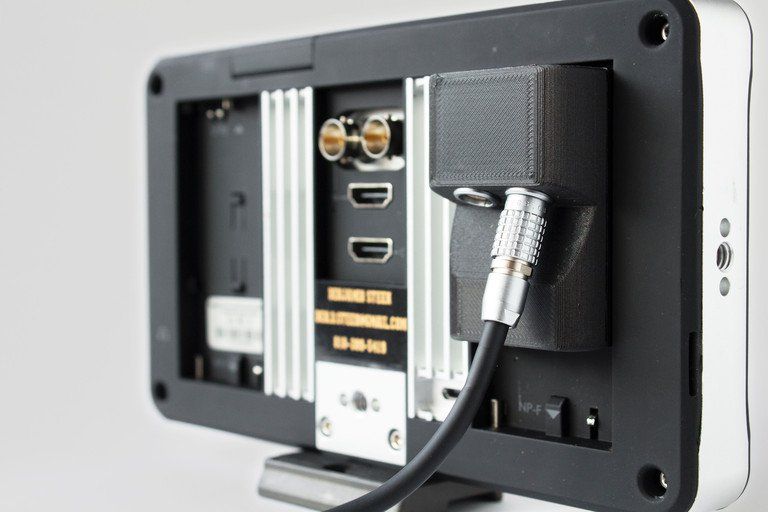 Customer application
Media Blackout
End use parts, custom after-market
Media Blackout create unique cable designs for specialty, high-end camera equipment. They use Markforged 3D printed parts like these Onyx pieces to create components of their custom, high-performance solutions.
"I think we're going to never look back with this new material… it's helping us make parts that are direct sale to market."
Alan Rencher, Founder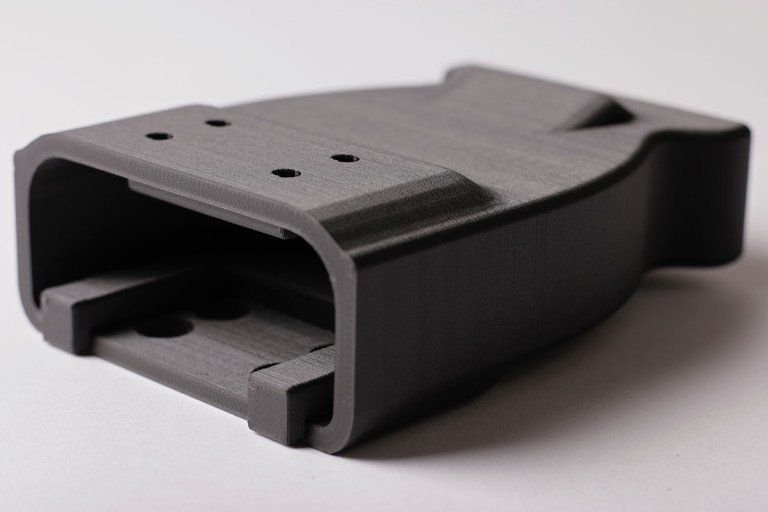 Available Now
To all Mark Two Enterprise Kit owners
Onyx is available today to all owners of the Mark Two Enterprise Kit. In addition to enabling printing with Onyx, a Mark Two Enterprise Kit includes:
Access to special materials like Onyx and HSHT Fiberglass.
Software features such a single sign-on, two-factor authentication, and an organizational admin portal.
Early access to new software features.