sPro™ 230
The sPro 230 production printer uses a state-of-the-art digital imaging system to accurately build large (up to 30 in/750 mm long), durable plastic parts in high-definition.
Profit from the fullest use of the broadest range of available materials with automated powder handling and material recycling and traceability.
Expand build size and production capabilities with the exceptional accuracy of digital imaging.
Model: sPro 230
Manufacturer: 3D Systems
Build envelope capacity (XYZ): 22 x 22 x 30 in (550 x 550 x 750 mm), 13,900 cu in (227 I)
Powder layout: Precision Counter Rotating Roller
Layer thickness range (typical): Min 0.08 mm (0.003 in); Max 0.15 mm (0.006 in), (0.004 in, 0.1 mm)
Imaging System: ProScan™ Standard, Digital Imaging Systems
Scanning speed: 400 in/s (10 m/s)
Laser power/type: 70 W / CO2
Volume build rate: 185 cu in/hr (3.0 L/hr)
System warranty: One-year warranty, under 3D Systems purchase terms and conditions
Electrical Requirements
System: 208 V/17 kVA, 50/60 Hz AC 50/60 Hz, 3-phase (System)
Standard Features
System Control & Part Preparation Software: LS4.4 Sinter/BuildSetUp Software featuring part Add/Delete on-the-fly for flexibility, SinterScan Module for high accuracy and part consistency, and Build Time Estimator.
Other Options
RemoteNotify™ Software Module: Automatically send emails upon machine status change, including build height, part completion, alarms, etc.
RealMonitor & Graphic Viewer-Advanced Software: Logs laser, heater, and sensor data during build and allows for export to a database for statistical process control.
Advanced Processes and Materials Help Indy Racing League Racecar

Download PDF Case Study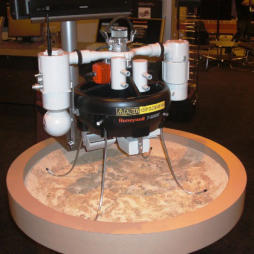 The Lighter, Better UAV

Download PDF Case Study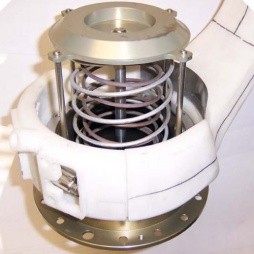 Rapid manufactured manifold propels Indy racecar

Download PDF Case Study
| | |
| --- | --- |
| 3D Printing is more than just prototyping. Today, 3D Printing offers transformative advantages at every phase of creation, from initial concept design to production of final products and all steps in between. Today's competitive environment makes choosing the right 3D printers more important than ever. Download this new, 19-page 3D Printer Buyer's Guide to learn: • How to choose the right 3D printer for any application • The key performance attributes to consider • Why in some cases, acquiring multiple technologies may be the answer to satisfy your unique, application needs Don't miss this insightful, quick-read resource. Fill out the form to the right to download the free guide. | |
| | |
| --- | --- |
| 3D Opportunity: Additive Manufacturing Paths to Performance, Innovation, and GrowthDownload the Deloitte Review white paper to determine which additive manufacturing or 3D printing path is best for your organization and how it will enable you, your managers and colleagues to understand:•I: A Starting Point for Additive Manufacturing •II: Supply Chain Evolution•III: Product Evolution•IV: Combined Supply Chain and Product Evolution Don't get left behind in the additive manufacturing evolution. Use this white paper to guide you in the right direction to improve performance, innovation and growth. Complete this form to get your free download of the 3D Printer White Paper today. | |