ProJet® 6000 SD
The ProJet 6000 SLA 3D printers offer exceptional ease-of-use, allowing newcomers to 3D printing and experts alike to easily step into high quality, fast 3D printing.
The ProJet 6000 uses stereolithography technology to create accurate and perfectly formed 3D printed parts and prototypes. The ProJet 6000 is available in 3 models, SD, HD and MP, with maximum build platform size of 10 x 10 x 10 inches (250 x 250 x 250mm).
Used by a wide variety of manufacturers, the ProJet 6000 SD delivers prototype and end use parts directly from your 3D data. Manufacturers and engineers use the ProJet 6000 to deliver end-use electrical component parts, automotive dashboard fittings and more.
A wide choice of materials are available that closely match or exceed the properties of traditional plastic materials including resistance to high temperature, tensile strengths and impact strengths. VisiJet SL Clear is also USP Class VI certified, making it ideal for medical product manufacturing, especially in mass custom manufacturing projects such as hearing aids and dental applications.
These printers delivery an accuracy of 0.001 – 0.002 inch per inch of part dimension and very fast printing speeds with layer thicknesses as small as 0.1mm.
Each printer is delivered with the 3D Manage software that enables easy build job setup, build optimization tools, parts stacking and nesting, and job monitoring.
Two choices of SLA print resolution available.
Choice of 5 VisiJet SL materials.
10 x 10 x 10 inch (250 x 250 x 250 mm) net build volume.
Accuracy of 0.001-0.002 inch (0.025-0.05 mm) per inch of part dimension.
Model: ProJet 6000 SD
Manufacturer: 3D Systems
Net Build Volume (xyz)
Tall: 10 x 10 x 10 inches (250 x 250 x 250 mm)
Medium: 10 x 10 x 10 inches (250 x 250 x 250 mm)
Short: 10 x 10 x 2 inches (250 x 250 x 50 mm)
Resolution
HD Mode: .125 mm, .125 mm layers
UHD Mode: .125 mm, .0100 mm layers
XHD Mode: –
Materials
Build Materials: VisiJet® SL Flex, VisiJet SL Tough, VisiJet SL Clear, VisiJet SL Black, VisiJet SL Impact, VisiJet SL HiTemp
Material Packaging: In clean no drip 2.0 kg cartridges. System auto fills print tray between builds.
Dimensions (W x D x H)
3D Printer Crated: 68.5 x 38.5 x 81.5 inches (1740 x 978 x 2070 mm)
3D Printer Uncrated: 31 x 29 x 72 inches (787 x 737 x 1829 mm)
Weight
3D Printer Crated: 272 kg (600 lbs.)
3D Printer Uncrated: 181 kg (400 lbs.)
Additional Information
Accuracy (typical): 0.025-0.05 mm (0.001-0.002 inch) per inch of part dimension. Accuracy may vary depending on build parameters, part geometry and size, part orientation, and post-processing.
Electrical: 100-240VAC, 50/60 Hz, single-phase, 750W
3D Manage Software: Easy build job set-up, submission and job queue management. Automatic part placement and build optimization tools. Part stacking and nesting capability. Extensive part editing tools. Automatic support generation. Job statistics reporting.
Network Compatibility: Network ready with 10/100 Ethernet interface 4MB
3D Manage Hardware Recommendation: Core 2 Duo 1.8 GHz with 4 GB RAM (OpenGL support 128 Mb video RAM)
3D Manage Operating System: Windows XP Professional, Windows Vista, Windows 7
Input Data File Formats Supported: STL and SLC
Operating Temperature Range: 64-82 ºF (18-28 ºC)
Noise: < 65 dBa estimated
Optional Accessories: UV Curing Units, Parts Washer and Right Height Table, ProJet® Cart Station
Certifications: CE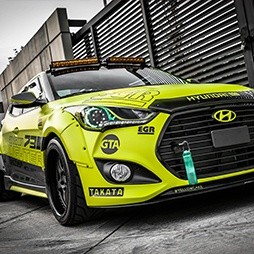 EGR Gets Parts Made Quickly by Quickparts®

Download PDF Case Study
3D Printing is more than just prototyping. Today, 3D Printing offers transformative advantages at every phase of creation, from initial concept design to production of final products and all steps in between. Today's competitive environment makes choosing the right 3D printers more important than ever.

Download this new, 19-page 3D Printer Buyer's Guide to learn:

• How to choose the right 3D printer for any application

• The key performance attributes to consider

• Why in some cases, acquiring multiple technologies may be the answer to satisfy your unique, application needs

Don't miss this insightful, quick-read resource.

Fill out the form to the right to download the free guide.
| | |
| --- | --- |
| 3D Opportunity: Additive Manufacturing Paths to Performance, Innovation, and GrowthDownload the Deloitte Review white paper to determine which additive manufacturing or 3D printing path is best for your organization and how it will enable you, your managers and colleagues to understand:•I: A Starting Point for Additive Manufacturing •II: Supply Chain Evolution•III: Product Evolution•IV: Combined Supply Chain and Product Evolution Don't get left behind in the additive manufacturing evolution. Use this white paper to guide you in the right direction to improve performance, innovation and growth. Complete this form to get your free download of the 3D Printer White Paper today. | |