ProJet® 6000 MP
The ProJet 6000 MP is the perfect technology for the growing field of digital dentistry and computer-aided medical applications.
Using SLA 3D printing technology, the industry's first and most advanced additive manufacturing, the proJet 6000 MP offers dental and medical professionals the opportunity to mass manufacture medical devices such as custom hearing aid sheels as end-use parts, or dental scans for waxup work.
The ProJet 6000 steroelithography technology delivers very fine feature detail, with high accuracy and repeatability, to enable exceptional study models. With materials that are certified for USP Class VI, medical professionals can be confident that 3D prints from the ProJet 6000 are perfect in fit, form and function.
Advance medical and dental treatments with end use medical products custom-fit to patients' own features
Produce parts rapidly yet with high accuracy and repeatability
Use all of the 10 x 10 x 10 inch build space to maximize parts production
Benefit from 0.001 – 0.002 inch accuracy per inch of part dimension
Complete with comprehensive 3D Manage software to job set up, queue management, build optimization, part stacking and nesting, and control printing
10 x 10 x 10 inch (250 x 250 x 250 mm) net build volume.
0.125mm layers with the ProJet 6000 HD in XHD mode
0.001-0.002 inch (0.025-0.05 mm) accuracy per inch of part dimension
3D Manage print software provided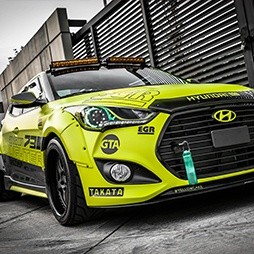 EGR Gets Parts Made Quickly by Quickparts®

Download PDF Case Study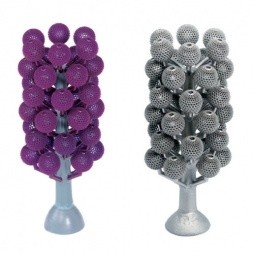 Precise and Repeatable Jewelry Patterns using 3D Printing

Download PDF Case Study
| | |
| --- | --- |
| 3D Printing is more than just prototyping. Today, 3D Printing offers transformative advantages at every phase of creation, from initial concept design to production of final products and all steps in between. Today's competitive environment makes choosing the right 3D printers more important than ever. Download this new, 19-page 3D Printer Buyer's Guide to learn: • How to choose the right 3D printer for any application • The key performance attributes to consider • Why in some cases, acquiring multiple technologies may be the answer to satisfy your unique, application needs Don't miss this insightful, quick-read resource. Fill out the form to the right to download the free guide. | |
| | |
| --- | --- |
| 3D Opportunity: Additive Manufacturing Paths to Performance, Innovation, and GrowthDownload the Deloitte Review white paper to determine which additive manufacturing or 3D printing path is best for your organization and how it will enable you, your managers and colleagues to understand:•I: A Starting Point for Additive Manufacturing •II: Supply Chain Evolution•III: Product Evolution•IV: Combined Supply Chain and Product Evolution Don't get left behind in the additive manufacturing evolution. Use this white paper to guide you in the right direction to improve performance, innovation and growth. Complete this form to get your free download of the 3D Printer White Paper today. | |