ProJet® 460Plus
The ProJet 460Plus full-color 3D printer is the world's most affordable color 3D printer with the highest ease-of-use in its class.
Incorporating advanced 3-channel CMY full-color 3D printing, the ProJet 460Plus operates with safe build materials, active dust control and zero liquid waste, making it an ideal office companion with a wide range of applications.

Enhance the reality of your prints wth compelling full-color
Add quality without complication with this intuitive, full-color machine.
Model: ProJet 460Plus
Manufacturer: 3D Systems
Resolution: 300 x 450 dpi
Color: Full CMY
Pastel or vibrant color options: No
Minimum Feature Size: 0.006 inches (0.15 mm)
Layer Thickness: 0.004 inches (0.1 mm)
Vertical Build Speed: 0.9 inch/hour (23 mm/hour)
Prototypes per Build: 18
Draft Printing Mode (monochrome): No
Net Build Volume (xyz): 8 x 10 x 8 inches (203 x 254 x 203 mm)
Build Materials: VisiJet® PXL™
Number of Jets: 604
Number of Print Heads: 2
Automated Setup & Self Monitoring: Yes
Core™ Recycling: Yes
Automatic Build Platform Clearing: Yes
Fine Core™ Removal: Integrated
Integrated Materials: Yes
Intuitive Control Panel: Yes
E-mail Notice Capability: Yes
Tablet/Smartphone Connectivity: Yes
Print3D App: Remote monitoring and control from tablet, computer and smartphones
Input Data File Formats Supported: STL, VRML, PLY, 3DS, FBX, ZPR
Client Operating System: Windows® 7 and Vista®
Operating Temperature Range: 55-75 ºF (13 – 24 ºC
Operating Humidity Range: 20-55% – non cond.
Electrical: 90 – 100V, 7.5A. 110 – 120V, 5.5A. 208 – 240V, 4.0A
Office Compatibility: Yes
Certifications: CE, CSA
Dimensions (W x D x H)
3D Printer Crated: 55 x 45 x 62 inches (140 x 114 x 158 cm)
3D Printer Uncrated: 48 x 31 x 55 inches (122 x 79 x 140 cm)
Weight
3D Printer Crated: 603 lbs (273 kg)
3D Printer Uncrated: 425 lbs (193 kg)
Noise
Building: 57 dB
Core Recovery: 66 dB
Vacuum (open): 86 dB
Fine Decoring: 80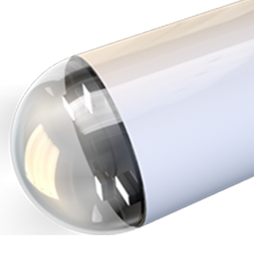 MEPhI harnesses 3D printing technology to quickly prototype much-needed engineering solutions

Download PDF Case Study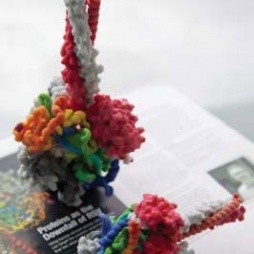 Nationwide Children's Hospital, Research Institute

Download PDF Case Study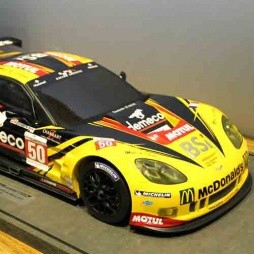 3D Systems is Pratt & Miller's Full-Color, In-House Champion

Download PDF Case Study
3D Printing is more than just prototyping. Today, 3D Printing offers transformative advantages at every phase of creation, from initial concept design to production of final products and all steps in between. Today's competitive environment makes choosing the right 3D printers more important than ever.

Download this new, 19-page 3D Printer Buyer's Guide to learn:

• How to choose the right 3D printer for any application

• The key performance attributes to consider

• Why in some cases, acquiring multiple technologies may be the answer to satisfy your unique, application needs

Don't miss this insightful, quick-read resource.

Fill out the form to the right to download the free guide.
| | |
| --- | --- |
| 3D Opportunity: Additive Manufacturing Paths to Performance, Innovation, and GrowthDownload the Deloitte Review white paper to determine which additive manufacturing or 3D printing path is best for your organization and how it will enable you, your managers and colleagues to understand:•I: A Starting Point for Additive Manufacturing •II: Supply Chain Evolution•III: Product Evolution•IV: Combined Supply Chain and Product EvolutionDon't get left behind in the additive manufacturing evolution. Use this white paper to guide you in the right direction to improve performance, innovation and growth.Complete this form to get your free download of the 3D Printer White Paper today. | |